俺は一年に一ヶ月ぐらいしか日本にいない奴だけど、仲間に "Ghetto以上にリスペクトされているイベントは東京、いや日本中にない" と何回か聞かされた事がある。 Ghettoは3,4ヶ月に一度行われるイベントで、同士の Cloud NI9E, DJ Audace, とKemuiも出演した経験がある。なぜか毎回来日するたびに日にちが合わない為、一回も遊びに行けた事はない。 でも何千キロも離れている俺にも、このイベントのクオリティーは分かる。 レジデントMC 道と悪霊を聞けば一発で分かる。 GHETTO 7周年40回目を記念して Ghetto History X CD&DVD が12月28日に発売されます。 俺はKemui君の"原子力サラリーマン" でフィーチャーとして登場してます。 要チェック必要。
I am only present in Japan for about a month out of each year, but the word on the street is that "Ghetto" is the most respected event in the Tokyo area, if not the entire country. The event occurs once every 3, 4 months and my comrades Cloud NI9E, DJ Audace, and Kemui have all performed in the past. Unfortunately, my schedule never seems to sync with the event dates, and I have never been able to attend. The quality of the event is evident in their resident MC's Tao and Akuryo.. these dudes raw. The party is celebrating their 7 year/ 40th event by releasing a Ghetto History X CD&DVD on 12/28/13. I am featured on the track "Genshiryoku" with my comrade Kemui. Definite masterpiece. Track list here.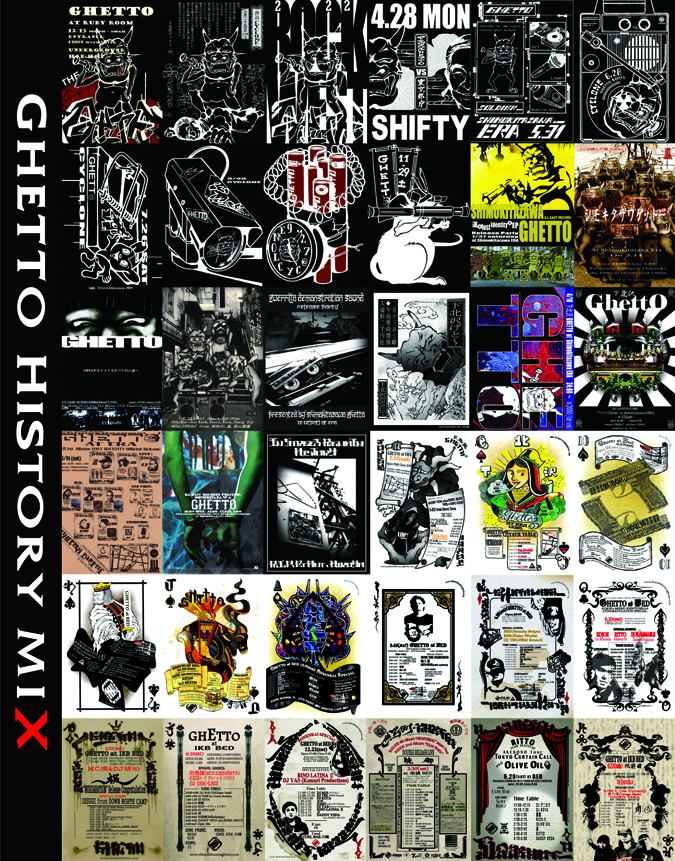 One of Ghetto's resident MC's Tao repping Roppongi.